Scariest Places in GOA…
15/05/2019
HospiBuz Desk
The Indian state of GOA is one of the most beautiful along with the smallest state of the country. Goa is world widely famous for their stunning beaches, awesome nightlife, amazing night clubs, night markets, amazing churches, resorts, hotels, casino's, coffee houses and uber-quaint Portuguese houses. People from all over the world came here. Even every Indian wanted to visit Goa, at least one time in their whole life.
But the coin has two equally opposite sides too. What if I tell you that India's most loved tourist destination has many spooky places inside it? So the answer is YES! Goa has many such places which gonna definitely shock you with their incident happened in the past and story too. Listed here some of the scariest as well as spookiest places in Goa –
1. THREE KING CHURCH – the three king church is located in Cansaulim village, South Goa district, Goa. When we heard the word "Church", we definitely feel that the place of peace of mind, God's house and place for holy and pure spirits. This church is a place where god and ghost both reside. There is a story for the greed of power behind this church of Goa. A long time ago three Portuguese kings lived here and all of them wanted to rule the kingdom alone. All kings were fanatic enemies of each other. One day, one king among them king Holger Alvunger invited rest two kings for a supper in the church and the day was 6th January, where the two kings come there for settling peace and harmony in the whole kingdom but king Holger Alvunger poisoned them in the greed for the kingdom. But the kings didn't go as per king Holger Alvunger planned and the supporters of two dead kings became damn angry and furious and gathered outside the church to kill King Holger Alvunger. At last king, Holger Alvunger chooses the same fate and poisoned him to death. Crowd buried all three kings' dead bodies in the church. The church is haunted by the spirits of these kings even now.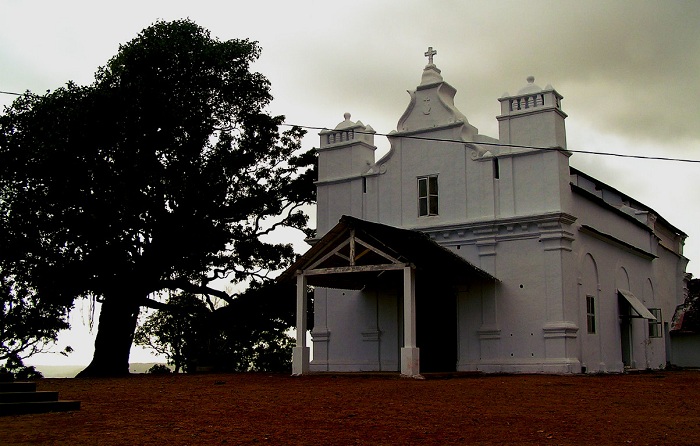 2. RACHOL SEMINARY ARCH – the Rachol Seminary Arch, which is known as the Patriarchal Seminary of Rachol. It is the major seminary of the Primatial Catholic Archdiocese of Goa and Daman. It is located in Fr. Angelo Road, Praca De, Rachol village, Goa. Rachol Seminary Arch is located on the banks of River Zuari. This seminary arch is home to another tale of supernatural thing in the state. This arch in the village is said to be haunted by the spirit of the Portuguese soldier, who is not willing to leave his post. Many of the locals have reported seeing the spirit of this Portuguese Sentinel in his full proper uniform, walking to and fro under the arch on some special days of Portuguese culture. According to some locals, the Portuguese Sentinel is the safe guard of the Patriarchal Seminary of Rachol and still doing his duty with full honesty. According to some local's experiences, it is believed that this Portuguese soldier does not let the people into the arch, whom he believes are not worthy to access the arch.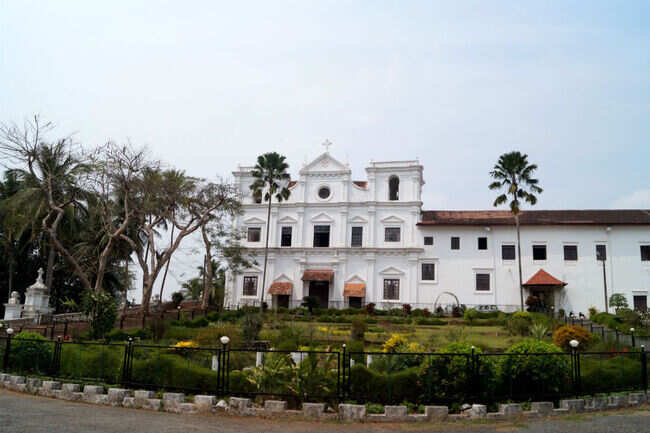 3. D'mello House – In our day to day life, we face a lot of problems regarding property and land. It is very common to fights up with your own brother for the dispute over the ancestral property. So, the story of the D'mello House is the same. One brother killed another brother for their (D'mello House) ancestral property after a heated argument with each other. This haunted house is located in Santemol, Goa and it is believed that this house is cursed by the spirit of the second brother, who was killed by the first one in greed for the ancestral property. After the death of the man, his soul is not ready to leave his claim over the house and it is very strongly possessed by his ghost. Even now, according to some locals have noticed it, at night forceful quarrels, the sound of screaming, throwing something, breaking windows, blowing of lights etc happens regularly in the house. Due to its haunted reputation, nobody is ready to buy the house.
4. NATIONAL HIGHWAY 17 – National Highway 17 also refers to NH-17 of our country. NH 17 is famously known as the Mumbai-Goa highway. NH 17 will offer you a scenic drive of lush green valley and water bodies through it and it is very popular for it too in the whole country. But a horror tale is also connected to this national highway (Mumbai Goa highway). It is believed that you cannot carry non-vegetarian food items from this highway after the sun set. According to many locals, it is believed that this Mumbai Goa highway is haunted by the hungry ghosts and witches, who will definitely chase you if you are carrying non-vegetarian food items like meat, chicken, fish, beef etc in your car through NH 17. After sunset, all hungry ghosts and witches came out in search of food. It is believed that these ghosts and witches are those people who got killed in accidents on this highway. Many of the people have reported their vehicles getting out of control when those people tried to carry non-vegetarian food items across the highway after sunset.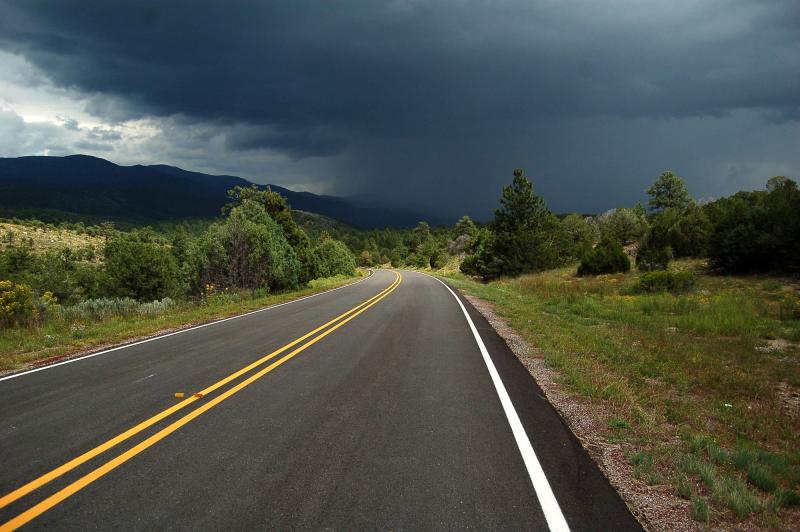 5. BAYTAKHOL – In our country, there are so many haunted roads and this Baytakhol road or stretch is one of them. This road is considered as the most haunted in Goa. The road of Bayatkhol is between Dhavali and Bori, is not a normal road to travel through it after the sunset. This road has a very long reputation for haunting people for a long period of time and even now. Scary incidents like screams from the darkness, vehicles getting out of control suddenly, the sudden crossing of the paranormal creatures in front of vehicles, a sudden crossing of the paranormal lady in front of the car, blood-chilling laughs of paranormal creatures etc usually takes place on this road after sunset. According to some locals, it is believed that there is a ghost of a girl on Baytakhol road, who was died in a road accident here earlier. This paranormal girl plays illusion games here with the drivers after sunset, which leads to many severe mishaps and road accidents. If you are travelling through this road after the sunset, you will definitely find someone's spooky presence which is trying to distract you. Ohh! That girl.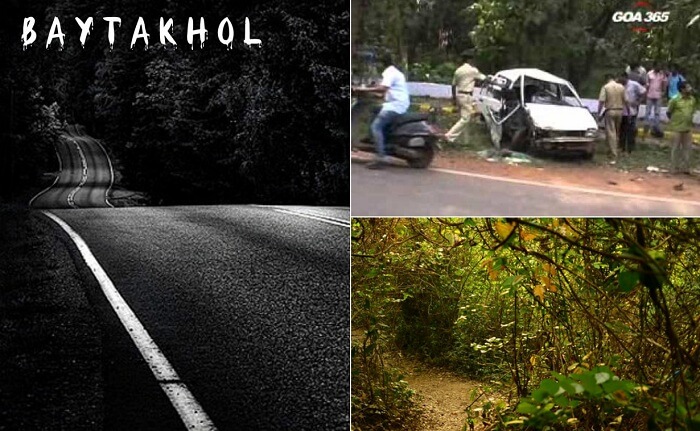 #listed here some other scary places of India's most loved tourist destination – Janki Bandh
Borim Bridge
Saligao
Igorchem Bandh
The Rodrigues Home
Comments
0