Visit Sikkim this Summer…
24/04/2019
HospiBuz Desk
Everybody wants to go on a summer vacation for the relaxation of body as well as mind and Sikkim is one of the best places to visit in summer season. It might be one of the smallest states of our country but it is the biggest and richest when it comes to natural beauty and splendour. Sikkim is bordered by three countries namely Nepal, Bhutan and Tibet. Sikkim is the least populous and second smallest among the Indian states. Sikkim state of India is blessed with the serene natural beauty and dramatic landscapes which helps to beautify the natural beauty of this northeastern state of India. Kanchenjunga (8586m above the sea level) is the third highest peak in the world and India's first highest peak is also located in Sikkim.
Sikkim is very much famous for its ancient and grand monasteries. If Buddhism, monks and monasteries attracts you towards them, then Sikkim is the best place where you can visit for these things. Dubdi Monastery, Ralang Monastery, Phodong Monastery, Pemayangtse Monastery, Enchey Monastery, Kartok Monastery, Lingdum Monastery and Tashiding Monastery are main monasteries which are situated in Sikkim. These monasteries are the main tourist attraction in Sikkim.
Sikkim is also famous for its rare food. Basically, Sikkimese food is the mixture of three cultures [Nepalese, Tibetan and Sikkim]. Dumplings (momos), thupka, phogshapa (pork dish), sha phaley (deep fried bread stuffed with beef and cabbage), gundruk (staple nepalse food made using leafy vegetables) and sinki soup are the main and special eatables of Sikkimese cuisine.
Sikkim is the place where you can deeply experience the love, peace, nature and spirituality. It is the place which is combined with enchanting natural beauty and ancient monasteries calls for a celebration. The best time to visit Sikkim is in the annual cham festival which as per Tibetan calendar is celebrated on 28 and 29 October very year.
Sikkim is also known as "the land of pristine scenic beauty". For nature lovers, Sikkim is a paradise where they can feel the nature and its beauty very deeply. It is also the home of Kanchenjunga [India's Highest Peak and World's Third Highest Peak]. It is 8586m above the sea level. Mountain sports usually take place here that's why it is the place where adventure lovers can visit once. Chungthang, Lachen, Yumthang, Yumesamdong, Chopta Valley and Gurudongmar Lake are the main natural places which attracts the tourist most in Sikkim.
Listed here some hotels in Sikkim, where you can stay while enjoying your Sikkim trip –
1. OAK RIDGE HOTEL –: 
Oak Ridge Hotel is located near Missionaries of Charity, Sichey (District Court), Gangtok, Sikkim. Oak Ridge Hotel is situated at a very quiet and peaceful location at Gangtok. This hotel will provide you with 5-star services at very economical rates. There are 12 rooms in this hotel which are very well furnished and they will provide a beautiful view of nature from inside them. Oak Ridge Hotel will also provide you with world class hygiene and contemporary amenities.
Arrival/Departure
Check in: 12:00
Check out: 12.00
2.SAI RESIDENCY –:
Sai Residency is located in Middle Sichey, Indira byPass Road, below District Court, Opposite Sai School, Gangtok, Sikkim. Sai Residency of Gangtok is considered as the most beautiful and comfortable hotel in Indian state of Sikkim. Sai Residency will provide you with all the modern facilities and pleasant features, which definitely will make your stay comfortable as well as a memorable one. Sai Residency will provide you amenities like luxurious bedded rooms with a stunning view of nature from it and hygienic washrooms too. Other amenities like bigger parking space, special packages and restaurant facilities will be provided.
Arrival/Departure
Check in: 12:00
Check out: 12.00
3. HOTEL FLORA FOUNTAIN –:
Hotel Flora Fountain is located in the Development Area, near AG Church, Gangtok, Sikkim. Hotel Flora Fountain is located within 1 kilometer of distance from the main market of Gangtok. This hotel will offer you very good customer services, 24 hours hot and cold water, in house bar and restaurant, a banquette, free parking, free wifi service in the entire hotel, complimentary coffee and tea in each and every room of the hotel and a travel desk which deals with your railway tickets, air tickets, taxi services, railway station and airport pickup & drop facilities and holiday packages. Hotel Flora Fountain is the right choice for you because it will provide you with an unbeatable and memorable hotel experience you will ever have in Sikkim.
Arrival/Departure
Check in: 12:00
Check out: 12.00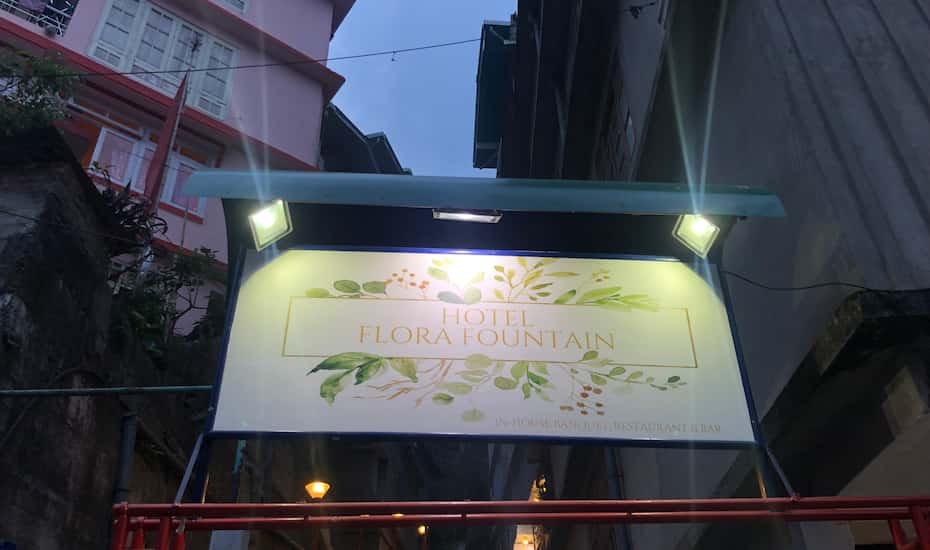 4. HOTEL SUHIM PORTICO –:
Hotel Suhim Portico is located near District Court, Helipad Road, Upper Sichey, Gangtok, Sikkim. This hotel is surrounded by the lush greenery of the great Himalayan foothills. Hotel Suhim Portico is a very delicate blend of Sikkim's traditional architecture and contemporary design. This hotel will provide you with amenities like a restaurant, bar, lounge, different categories of rooms, conference rooms, business center and gym. Free wifi in the entire hotel, Air Conditioned rooms and lobby, pets accessible and parking are the other amenities of this hotel.
Arrival/Departure
Check in: 12:00
Check out: 12.00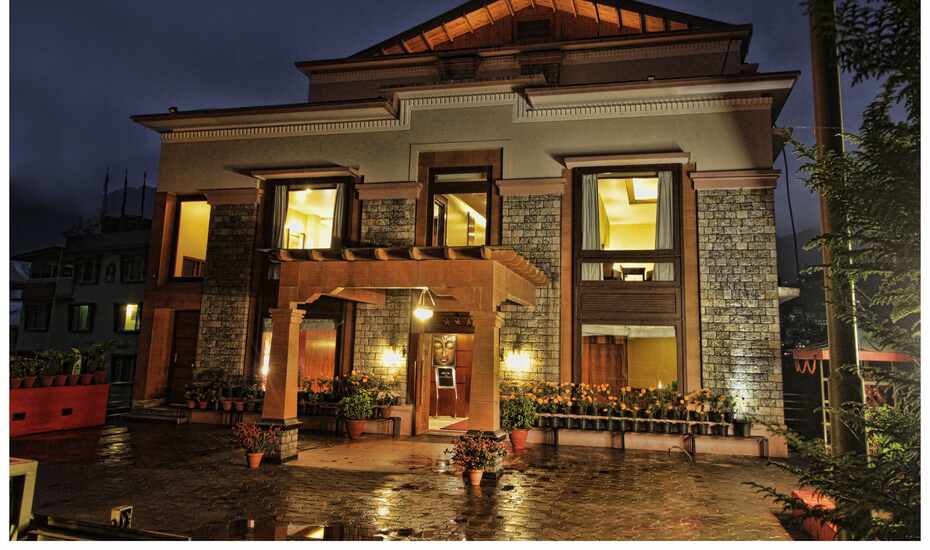 Comments
0